Cooking while Camping is Easy with Sterno®
Outdoor Adventure. Just Add Sterno.
Leading the production of portable heating, food warming and cooking solutions for over 100 years, you can rest assured Sterno Family has the experience and products to satisfy the cooking needs of any outdoorsman. It doesn't matter if you're in a remote wilderness or your own backyard, Sterno Family's portable cooking products will help you spend time doing what you love while providing safe cooking products for quick, delicious and nutritious meals.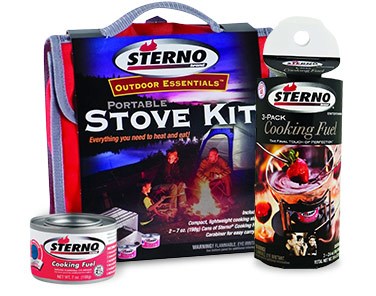 Sterno. Camping. Enjoy.
Camping brings family and friends together. Every ghost story told, every s'more shared and every firefly caught can become a cherished memory. Maybe you're looking to escape a hectic urban environment or just wanting to get a little closer to Mother Nature—No matter the reason Sterno Family has everything you need to make your next outdoor getaway a success!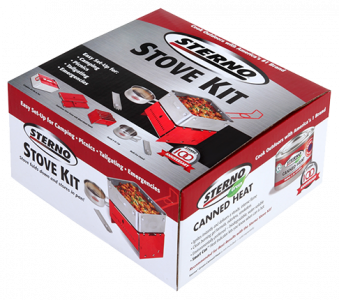 Tailgating. Bring the Heat.
Watching the game is fun, but we all know before the game is when the real fun occurs. The jokes, games and food you share with those close to you are the moments you remember no matter how the game turns out. That game winning corn-hole shot or that phenomenal burger will be a memory that you cherish. Let Sterno Family help with all of your tailgating needs.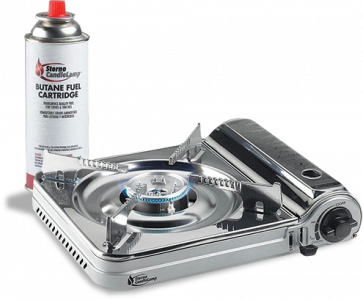 Finding Your Adventure.
Being an avid outdoor enthusiast is more than a hobby, it is a lifestyle. Whether you enjoy hiking, fishing or any other outdoor activity, Sterno Family is here to make the experience more enjoyable. Be sure to check out the multiple Sterno outdoor cooking stove options any outdoorsman is sure to love. Let us take care of the small details while you kick back and enjoy the star filled night.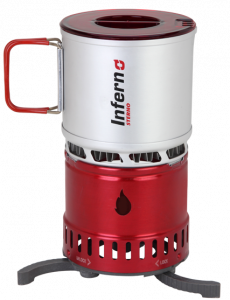 Mother Approved.
Mother Nature will appreciate the use of Sterno Family's products too! All of our cooking gels are clean burning, nontoxic, water-soluble and biodegradable, including Fire Starter, a specially formulated gel fuel for starting all types of outdoor cooking fires.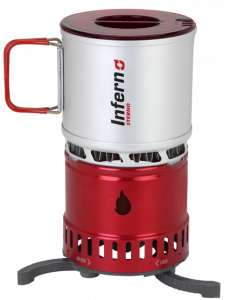 Sterno has all of your outdoor neccessities.
No matter your outdoor adventure, Sterno has you covered.