Our UL Story
Our UL Story
Not all Chafing Fuels are alike. With this new validation, customers know that they are getting a safe and clean burning product. 

Sterno is also the FIRST and ONLY Manufacturer with UL Validated Chafing Fuels.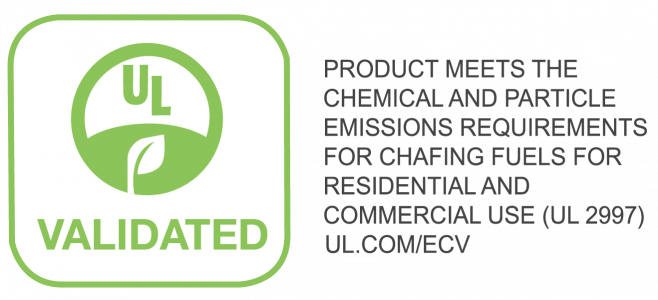 What is UL?
The top question we get regarding our line of portable warming products is this: 'Are there any health risks (indoor air pollution, etc.) associated with using these products?'
 
Recently, Underwriters Laboratory (UL), the globally recognized leader in safety consulting and certification, developed a test (UL 2997) to determine the types and levels of emissions produced by chafing fuels used indoors.
To achieve UL 2997 validation, a chafing fuel must burn clean and be free of toxins.
 
The presence on the UL 2997 mark on a label or shipping carton is a guarantee that the product is meeting the highest level of scrutiny to ensure very low, clean emissions when used both indoors and out.
Which Products are UL Validated?
Sterno Products has large a variety of Chafing Fuels that are UL Validated, you can see our full line below. So, the next time yuou look for chafing fuel, look for Sterno and the UL Validated mark for peace of mind.